The Center for Excellence in Teaching and Learning University Teaching Awards are held annually to honor faculty and graduate students who show exemplary commitment to their teaching craft. The winners of these awards are leaders in their disciplinary pedagogy, innovation, and have an unequaled focus on student success.
Announcing 2022 Teaching Award Winners
University Teaching Fellow
The recipients who win this award are representative of exemplary practice and service to the university. Their commitment to teaching, demonstrated knowledge of pedagogy, and an interest in fostering innovative teaching practices is unparalleled. This award identifies recognition of excellence in and out of the classroom by students, peers, and administrators. The 2021 Winners of the University Teaching Fellow Award are: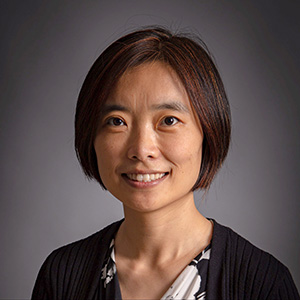 Xinnian Chen
Xinnian Chen is Professor in Residence in the Department of Physiology and Neurobiology. She teaches Enhanced Human Physiology and Anatomy courses to 350 biology majors and direct laboratories associated with these courses. Her current research interests include understanding the mechanisms through which can increase students' engagement in classrooms and ways to promote institutional adoption of evidence-based teaching pedagogies. More information on Dr. Chen can be found here.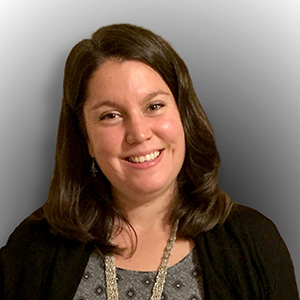 Cara Bernard
Cara Bernard is Assistant Clinical Professor of Music Education at the University of Connecticut in the Neag School of Education, where she teaches courses in choral and elementary methods, curriculum, and supervises student teaching. Dr. Bernard currently serves on the editorial committees of Music Educators Journal, Arts Education Policy Review, Journal of Popular Music Education, and serves as associate editor of Visions of Research in Music Education. She has served on the CT State Education Department's Arts Equity Incentive Committee and the National ACDA Diversity Initiative Sub-Committee, where she created policy, curriculum, and outreach to make the Arts accessible and equitable for all students. Currently, she is President-Elect of CT American Choral Directors Association (ACDA).  Learn more about Dr. Bernard here.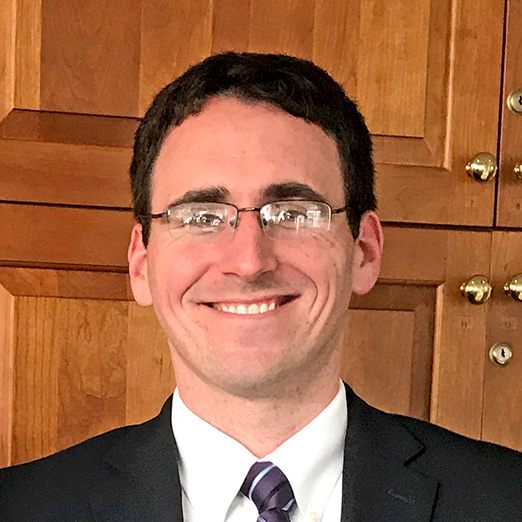 Stephen Stifano
Stephen Stifano is an Associate Professor in-Residence and the Director of Undergraduate Studies in Communication. He pairs a quantitative research background alongside work as a designer, event producer, and independent filmmaker. Dr. Stifano teaches and supervises COMM 1000, the introductory course in Communication which was recognized as the 2016 Basic Course Program of Distinction by the National Communication Association. He is also the department's faculty lead on a series of courses in Multimedia Production, where he has personally created five new courses to expand the department's curriculum. From 2019-2021, Dr. Stifano spearheaded a massive reimagining of the Communication curriculum to improve student experiences, streamline course offerings, and tailor the program to student needs upon graduation.  Learn more about Dr. Stifano here.
Teaching Fellow Previous Award Winners
2023-2024
Lindsay Cummings, Dramatic Arts
David McArdle, Mathematics
Suzanne Wilson, Curriculum & Instruction
2022-2023
Stephen Stifano, Communications
Xinnian Chen, Physiology and Neurobiology
Cara Bernard, Curriculum & Instruction
2021-2022
Oskar Harmon, Economics
Sarira Motaref, Civil and Environmental Engineering
2020-2021
Devra K. Dang, Pharmacy Practice
Jason Hancock, Physics
2019-2020
Thomas Van Hoof, School of Nursing
Annamaria Csizmadia, Human Development & Family Studies
2018-2019
Laura Donorfio, Human Development and Family Studies, Waterbury
Daniel Burkey, Chemical & Biomolecular Engineering
2017-2018
John Clausen, Natural Resources and the Environment
Nicholas Leadbeater, Chemistry
2016-2017
Amit Savkar, Mathematics
Steven Zinn, Animal Science
2015-2016
Lisa Sanetti, Educational Psychology
2014-2015
Mary Truxaw, Curriculum and Instruction
Ray DiCapua, Art & Art History
Thomas Meyer,Natural Resource and the Environment
2013-2014
Craig Coleman, Pharmacy Practice
Alans S. Marcus, Curriculum and Instruction
2012-2013
Douglas Kaufman, Curriculum and Instruction
Catherine Little, Educational Psychology
2011-2012
Robert Milvae, Animal Science
2010-2011
No awardee this year
2009-2010
Wendy Glenn, Curriculum & Instr. Dept.
Jane Kerstetter, Allied Health Services
2008-2009
Joseph Madaus, Educational Psychology
Robin Bogner, Pharmaceutical Sciences
2007-2008
Ralph B. McNeal Jr., Sociology
Sarah Glaz, Mathematics
2006-2007
Jaci Van Heest, Kinesiology
C. Michael White, Pharmacy
2005-2006
Ernie Zirakzadeh, Political Science
Greg Semenza, English
David Moss, Education
Nancy Rodriguez, Nutritional Sciences
2004-2005
Daniel Civco, Natural Resources Management
Del Siegle, Education
2003-2004
Preston Britner, Family Studies
Doug Cooper, Engineering
2002-2003
No awardees this year
2001-2002
Thomas DeFranco, Curriculum and Instruction
Karl Guillard, Plant Science
2000-2001
Nina Rovinelli Heller, Social Work
1999-2000
John Ayers, Electrical & Systems Engineering
Stephen Jones, English (Avery Point)
1998-1999
Regina Barreca, English
John Enderle, Electrical & Systems Engineering
Robert Gallo, Physiology & Neurobiology
Sally Reis, Educational Psychology
1997-1998
David B. Miller, Psychology
Katharina von Hammerstein, Modern & Classical Languages
1996-1997
Jean Givens, Art & Art History
Sandra Rigazio-DiGilio, Family Studies
Linda D. Strausbaugh, Molecular & Cell Biology
1995-1996
Janine Caira, Ecology & Evolutionary Biology
Cameron Faustman, Animal Science
James M. O'Neil, Family Studies & Educational Psychology
1994-1995
Keith Barker, Computer Science & Engineering
1993-1994
Douglas S. Hamilton, Physics
University Teaching Innovation
University Teaching Innovation: The individuals considered for this recognition show a demonstrated commitment to continuously improving teaching through innovation and reflective practice. They are dedicated to teaching effectiveness and support enhanced levels of student engagement and learning. The 2021 winners of the University Teaching Innovation Award are:
Is an advocate for keeping technology human. He is interested in the growing field of Gamification in Business with a focus on user experience design. Although he has a heavy focus on emerging technologies and analytics, many of his interests intersect with the concept of a sustainable world. This ideal is often aligned with many of the projects he takes on and the research he tries to involve himself in. Within the past few years, he has worked to develop a company with a group of colleagues focused on SAAS (Software as a Service) within different markets. he considers himself a jack of all trades and an advocate for student focused teaching and experiential learning. Find out more about Mr. Moore here.
Teaching Innovation Previous Award Winners
2023-2024
Eleanor Ouimet, Anthropology
Linda Pescatello, Kinesiology
2022-2023
Jonathan Moore, Operations and Information Management
2021-2022
Howard Winston, Physics
Rahul Kanadia, Physiology & Neurobiology
Georgios Matheou, Mechanical Engineering
Leanne Adams, Accounting
2020-2021
Anthony Rizzie, Mathematics
Sarah Reed, Animal Science
2019-2020
Cynthia Jones, Ecology & Evolutionary Biology
Stephen Stifano, Communications
2018-2019
Jamie Kleinman, Psychological Sciences, Avery Point
2017-2018
Jeffrey Ladewig, Political Science
2016-2017
Gary Robbins, Natural Resources and the Environment
2015-2016
Roger Travis, Literature, Culture & Languages
Teaching Scholar Award Winner Archives
2014-2015
John Andrew Jolly-Ballantine, Geography
Lauren Schlesselman, Pharmacy Practice
2013-2014
Jennifer Brown Mailly, Law School
Jason Courtmanche, English
2012-2013
René Roselle, Curriculum and Instruction
2011-2012
Thomas Barber, Mechanical Engineering
2010-2011
Thomas Abbott, Molecular & Cell Biology
Kristen H. Kimball, Physiology & Neurobiology
2009-2010
University Outstanding Adjunct
This award identifies exemplary adjunct faculty with teaching service to the University. The individuals considered for this recognition show a commitment to teaching, demonstrated knowledge of educational pedagogy, and an interest in fostering innovative teaching practices at the University. Congratulations to the winners of the Outstanding Adjunct Award.
Julie Choffel has been teaching creative writing and literature at UConn for the last ten years. Her work with students approaches writing and reading as creative, experiential, and collaborative practices. She is the author of The Hello Delay (Fordham UP) and a handful of chapbooks. Her newest poems can be found published or forthcoming in Zócalo Public Square, New American Writing, Barrow Street, Posit, Orion, and on a bus headed your way via Poetic Journeys.
Cindy Van Fleet has been an educator for over 40 years. As a high school Family and Consumer Science teacher she had the opportunity to become involved in the UCONN ECE program, beginning in 2004 and continuing until she retired in June of 2018. In 2008 she was hired as an adjunct in the Human Development and Family Studies Department and has continued to teach post retirement. Cindy has served as an ECE faculty liaison, an ECE Instructor, Received the Meriden Teacher of the Year award in 2013 and the UConn Early College Experience Instructor of the Year of Excellence in Course Instruction in 2011. Cindy lives in Wolcott, where she and her husband raised their three children. She and her husband enjoy traveling and spending time with their three grandchildren.
Outstanding Adjunct Previous Award Winners
2023-2024
Sarah Casper, Human Development & Family Sciences, Hartford
Paulo Contreras, History, Hartford
William Schwendner, Mathematics, Stamford
2022-2023
Julie Choffel, English
Cynthia Van Fleet, Human Development & Family Sciences
2021-2022
Louisa Baker, Human Development and Family Sciences
Mark Tschiegg, Management
2020-2021
David Tonn, Electrical and Computer Engineering
2019-2020
Cynthia Frank, Anthropology
Edward Orszulak, Educational Psychology
2018-2019
Ron Glaz, English, Hartford
2017-2018
Stuart Duncan, Music
Jeannette Wick, Pharmacy Practice
2016-2017
Marianne Cavanaugh, Mathematics
2015-2016
2014-2015
Jann Leppien, Educational Psychology
2013-2014
Cara Vickers, Art & Art History
2012-2013
2011-2012
Steven Kalb, Journalism
Lynne Rogers, English (Avery Point)
Laurie Wolfley, English (Avery Point)
2010-2011
Mark Naigles, Mathematics
Lori A. Smolin, Nutritional Sciences
2009-2010
Tamarah Kohanski, English
Sydney Plum, English
University Outstanding Graduate Student
The Outstanding Graduate Teaching Awards were established in 1999 to recognize teaching assistants who demonstrate excellence in the classroom or laboratory. The nominee for this award demonstrates effective instructional skills, possesses excellent interpersonal skills, and contributes to the development of the instructional program.
Mandy Long is a Ph.D. candidate in the Philosophy Department. Learn more about Mandy here. 
Tracy Walters is a PhD candidate in the Department of Human Development and Family Sciences. Learn more about Tracy here. 
Outstanding Graduate Teaching Previous Award Winners
2023-2024
Ningwei Jiang, Mathematics
Quinn Molloy, Geography
Rebecca Oramas, Physiology and Neurobiology
Kiedra Taylor, English
2022-2023
Amani Jayakody, Physics
Mandy Long, Philosophy
Tracy Walters, Human Development & Family Sciences
2021-2022
Megan Lyons, Music
Pauline Levy Valensi, Literatures, Cultures, and Languages
Sercan Canbolat, Political Science
Jaime Blackmon, Psychological Sciences
2020-2021
Samantha Lawrence, Human Development and Family Studies
Matthew Phelps, Physics
2019-2020
Mary Bugbee, Anthropology
Sally Chamberland, Molecular & Cell Biology
2018-2019
Alycia LaGuardia-LoBianco, Philosophy
Phanuel Mariano, Mathematics
2017-2018
Holly K. Brown, Ecology & Evolutionary Biology
Niko Tracksdorf, Literature, Cultures & Languages
2016-2017
Aida Talic, Linguistics
Amanda Bulger, Art & Art History
Nataliya Plesha, Agricultural & Resource Economics
2015-2016
Jennifer Corriveau, Psychology
Klye Hull, Communications
Rebecca Ranucci, Management
Manette Sandor, Ecology & Evolutionary Biology
2014-2015
Alexandra Merceron, Communications
Matthew Lamoureux, Mathematics
2013-2014
Jorge Castillo
El Institute: Institute of Latina/o Cribean and Latin American Studies
Nicholas Koberstein, Human Development & Family Studies
Valerie Pare, Statistics
2012-2013
Jennifer Bisson, Psychology
Kirstin Lawrence-Apfel, Natural Resources and the Environment
2011-2012
Mamta Kapoor, Pharmacy
Anurag Rimzhim, Psychology
2010-2011
Barbara Gurr, Woman's Studies
Sara K. Johnson, Human Development & Family Studies
Brett Shook, Physiology & Neurobiology
2009-2010
Martina Lüke, Modern & Classical Languages
Oscar Levin, Mathematics
2008-2009
Jason Schmink, Chemistry
Steven Todd, Philosophy
2007-2008
Renée Gilberti, Molecular and Cell Biology
Sumie Shima, Chemistry
Nicholas Shuda, Economics
2006-2007
Diana Milillo, Psychology
Linda Patrylak, Communication Sciences
2005-2006
Donald Levy, Sociology
Fulvio Orsitto, Modern & Classical Languages
2004-2005
Gabi Kathofer, Modern & Classical Languages
Regina Speicher, Mathematics
2003-2004
Rowena Ortiz-Walters, Business
Adam Potthast, Philosophy
2002-2003
Deborah Bubela, Physical Therapy
Douglas Hume, Anthropology
2001-2002
Christie Cathey, Psychology
Leslie Withers, Communication Sciences
2000-2001
Michelle Pulaski, Communication Sciences
Jason Molitierno, Mathematics
1999-2000
Carol S. Sotiropoulos, Modern & Classical Languages
Erika Anderson, Communication Sciences